Come along and help out as a volunteer at FVDS.
Forth Valley Disability Sport is primarily a volunteer organisation, and all our committee members and coaches are volunteers. However, it does not stop at the committee and coaches.
FVDS are always on the lookout for people who are willing to lend a hand at the various events, clubs and sessions during the year. This can be as a coach, photographer, supporter, fundraiser or driver. The list is endless and any help people offer to help us delivery our aims, is always welcomed and appreciated. A helping hand is rarely turned away.
Local clubs are always looking for volunteers to help support their activities
To drive and develop our progressing project we're continuously looking to welcome new volunteers on board. Are you keen to support your community? Are you free one or two hours per week? Enjoy being active outdoors? We'd love to hear from you. Free training and support is given.
To find out more information look at our volunteer adverts or you can complete our Volunteer Enquiry Form.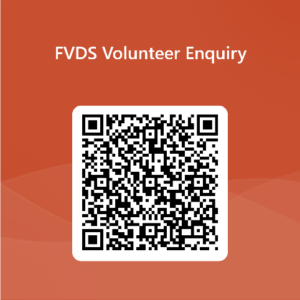 Become a Walk Leader
Would you like to support our participants to get out walking each week? Training includes a 6 hour informal Walk Leader training course and 2 hour Basic First Aid course. You'll be given a backpack, first aid kit and Walk Leader clothing.
Become a Cycle Leader
Do you enjoy cycling and keen to support our solo and adaptive cycles? Training includes a 6 hour informal Cycle Leader training course and 2 hour Basic First Aid course. Additional training includes Bike Maintenance if this is something you'd like to do. You'll be given a GOGA volunteer t-shirt and first aid kit.
Become a Fun Fitness Volunteer
Are you interested in supporting people to become active in a gym setting? Pass on your knowledge or learn as you go by supporting our lead gym instructor. Training includes 2 hour Basic First Aid course. Future gym courses may become available. You'll be given a GOGA volunteer t-shirt.
Become an Event Volunteer
Support our seasonal events such as our Big Fit Walk, Big Bike Revival and Multi Activity Events. Support with organisation, set up and delivery. Training includes any of the above courses specific to each activity and additional training listed below that you may like to take part in. You'll be given a GOGA volunteer t-shirt.
Additional Training
Additional training is also given throughout the year for anyone who would like to join, these include: Disability Inclusion Training; Basic Sign Language; Mental Health First Aid and many more.
Want to find out more?
Visit our 'Training' section of the website for information on up and coming courses.
If you're keen to get involved or have a chat please contact Lead Officer Eva on goga@fvds.org.uk / 01786 466486.