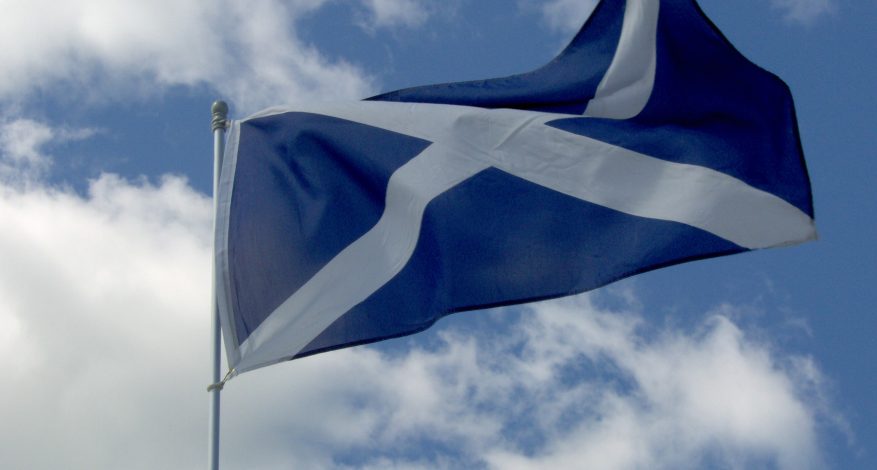 Bowls
3 FVDS bowlers picked for Scotland
Three Forth Valley bowlers have been recently selected for Scotland in the upcoming Home Nation Championships to be held 22-24th April in Solihull, Birmingham.
Fraser Mathieson (Bridge of Allan BC, Stirling), Willie Nicol (Stirling BC) and Ian Graham (Stenhousemuir BC) will make the journey down south.
Click more to read the full article

SCOTLAND TEAM NAMED FOR 2022 PARA HOME NATIONS
Congratulations to the following players, who have been selected to represent Scotland at the upcoming Para Home Nations to be held at Solihull Indoor Bowls Club, England from Friday 22nd – Sunday 24th April.
𝗩𝗶𝘀𝘂𝗮𝗹𝗹𝘆 𝗜𝗺𝗽𝗮𝗶𝗿𝗲𝗱:
𝗥𝗼𝗯𝗲𝗿𝘁 𝗕𝗮𝗿𝗿 (𝗛𝘆𝗻𝗱𝗹𝗮𝗻𝗱 𝗕𝗖)
𝗦𝗮𝗿𝗮𝗵-𝗝𝗮𝗻𝗲 𝗘𝘄𝗶𝗻𝗴 (𝗔𝗯𝗯𝗲𝘆𝘃𝗶𝗲𝘄 𝗕𝗖 – 𝗗𝗶𝗿𝗲𝗰𝘁𝗼𝗿)
𝗠𝗲𝗹𝗮𝗻𝗶𝗲 𝗜𝗻𝗻𝗲𝘀𝘀 (𝗕𝗮𝗹𝗲𝗿𝗻𝗼 𝗕𝗖)
𝗜𝗮𝗻 𝗚𝗿𝗮𝗵𝗮𝗺 (𝗦𝘁𝗲𝗻𝗵𝗼𝘂𝘀𝗲𝗺𝘂𝗶𝗿 𝗕𝗖)
𝗚𝗲𝗼𝗿𝗴𝗲 𝗠𝗶𝗹𝗹𝗲𝗿 (𝗦𝗮𝗹𝘁𝗰𝗼𝗮𝘁𝘀 𝗕𝗖 – 𝗗𝗶𝗿𝗲𝗰𝘁𝗼𝗿)
𝗖𝗵𝗿𝗶𝘀 𝗠𝗼𝗿𝗿𝗼𝘄 (𝗪𝗶𝗹𝗹𝗼𝘄𝗯𝗮𝗻𝗸 𝗕𝗖 – 𝗗𝗶𝗿𝗲𝗰𝘁𝗼𝗿)
𝗦𝗮𝗻𝗱𝗿𝗮 𝗪𝗮𝘁𝘁𝗲𝗿𝘀 (𝗚𝗼𝘂𝗿𝗼𝗰𝗸 𝗣𝗮𝗿𝗸 𝗕𝗖)
𝗣𝗵𝘆𝘀𝗶𝗰𝗮𝗹𝗹𝘆 𝗗𝗶𝘀𝗮𝗯𝗹𝗲𝗱:
𝗚𝗮𝗿𝗿𝘆 𝗕𝗿𝗼𝘄𝗻 (𝗕𝗹𝗮𝗰𝗸𝘄𝗼𝗼𝗱 𝗩𝗶𝗰𝘁𝗼𝗿𝗶𝗮 𝗕𝗖)
𝗚𝗮𝗿𝗿𝘆 𝗛𝗼𝗼𝗱 (𝗔𝘆𝗿 𝗖𝗿𝗮𝗴𝗶𝗲 𝗕𝗖)
𝗥𝗼𝘀𝗲𝗺𝗮𝗿𝘆 𝗟𝗲𝗻𝘁𝗼𝗻 (𝗖𝗿𝗶𝗰𝗵𝘁𝗼𝗻 𝗥𝗼𝘆𝗮𝗹 𝗕𝗖)
𝗙𝗿𝗮s𝗲𝗿 𝗠𝗮𝘁𝗵𝗶𝗲𝘀𝗼𝗻 (𝗕𝗿𝗶𝗱𝗴𝗲 𝗼𝗳 𝗔𝗹𝗹𝗮𝗻 𝗕𝗖)
𝗪𝗶𝗹𝗹𝗶𝗮𝗺 𝗡𝗶𝗰𝗼𝗹 (𝗦𝘁𝗶𝗿𝗹𝗶𝗻𝗴 𝗕𝗖)
𝗗𝗮𝗻𝗶𝗲𝗹 𝗣𝗼𝗿𝘁𝗲𝗿 (𝗚𝗮𝗹𝗮 𝗕𝗖)
𝗝𝗼𝗵𝗻 𝗪𝗮𝗿𝗱𝗿𝗼𝗽𝗲 (𝗔𝘆𝗿 𝗦𝗲𝗮𝗳𝗶𝗲𝗹𝗱 𝗕𝗖)
𝗣𝗮𝘂𝗹𝗶𝗻𝗲 𝗪𝗶𝗹𝘀𝗼𝗻 (𝗪𝗶𝗹𝗹𝗼𝘄𝗯𝗮𝗻𝗸 𝗕𝗖)
Read the full announcement here: https://www.bowlsscotland.com/…/para-home-nations-2022.
Daily reports will be published on the Bowls Scotland website and social media pages during the event.