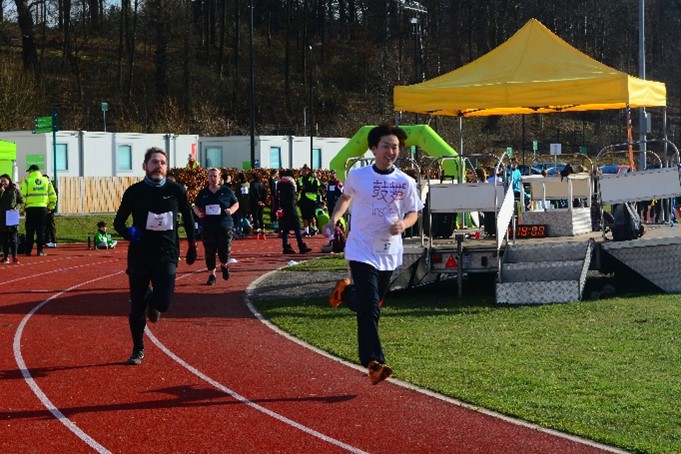 General
Nanairo Ekiden, big succes!
Last Sunday (8th March) the University of Stirling hosted Europe's first 'Nanairo Ekiden' event as part of their annual Japanese Spring Series!
While the overall objective of the 'Nanairo Ekiden' (7 colour Japanese relay) series is to teach participants about the 7 Olympic/Paralympic values, this event additionally focused on emphasizing the importance of International Women's Day within sports, whilst bringing Scottish and Japanese culture together.

Apart from the relay race, a variety of interactive stalls and sporting activities were provided to its' participants. The stalls -that operated throughout the relay- consisted of Japanese cultural activities such as Daruma doll painting, origami paper-folding, a 'Hashi Okashi' chopstick obstacle race and a sushi taster stall, but also included stalls with two Olympic swimmers, information about the history of International Women's Day, a display of Highland Games equipment- including a funny picture stand- and a prize raffle from Forth Valley Disability Sport (FVDS).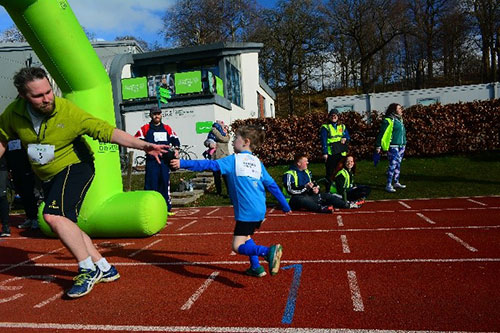 After the relay, the participants got the chance to listen to a performance of experienced koto (Japanese harp) player Dr. Taeko Seki and then got split up into four different groups. These groups then rotated around Caber Tossing (Highland Games), Boccia with soft archery, Super 1s Cricket, and the Japanese games Takkyu Volley and NewMo.
The race ended with a success of 11 teams participating in the relay and a total of 85 participants throughout the event. An important sign of diversity was that the participants came from 15 different nationalities and showed an age-range of 70 years, ranging from 5 to 75-year-olds. Moreover, more than 50% of participants were women. Overall, the event received solely positive feedback from the more than 40 separate organizations involved in creating, organizing and promoting it, as well as its' participants, turning it into a true celebration of cultural diversity, cooperation and inclusion.
Keep an eye out the next couple of weeks, when more information will be released in the Japan Society of Scotland newspaper along with various videos through Bleed Green and the University of Stirling's Marketing team!