WHAT IS THE GOGA PROJECT?
The Get Out Get Active project provides opportunities for individuals to become active, remain active and perhaps try something new. We also encourage disabled and non-disabled individuals to be active together through the activities we offer. Our low level activities are inclusive, welcoming and open to all – bring a friend, carer or family member along to join in too! We run weekly sessions and seasonal events.
WHY IS GOGA IMPORTANT?
The Get Out Get Active project allows individuals to become active for the first time, maintain their activity level throughout the week and provides the chance for people to try new things. It's a great chance for people to meet others and make friends, enjoy the outdoors, and feel part of the community. This also enables individuals to feel empowered and improve their physical, social and mental health.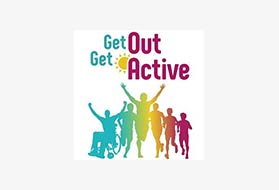 I've recently moved back to the area so it's great to join a walking group to meet new people and get out and about

GOGA Participant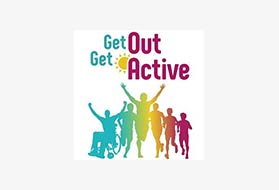 I've lost some weight and I look good. I can't believe I can ride a bike again, I'm getting better on the trike each week

GOGA Participant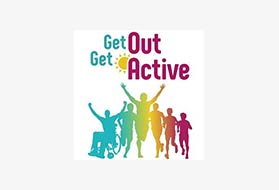 It's great these sessions are on for people, it gives them purpose, they meet similar people, get out and active, it's independence for them

GOGA Participant Carer
OUR PARTNERS
FVDS is indebted to their partners for their continued support to help us provide the opportunities the branch can offer